Deciding on a location for your business is a difficult task during the site selection process that often comes down to building on a greenfield or a brownfield site.
Knowing the factors to consider when selecting a warehouse location is the first step. However, if you have already selected a location, the next thing to address is if you should build on new land or existing land.
This blog post will discuss what factors you need to consider when making your decision.
What is a Greenfield Site, and What Are the Benefits of Developing One?
A greenfield site is an undeveloped land that can be used for commercial or residential development. These sites offer several potential benefits for developers, including the opportunity to create new infrastructure from scratch, room to expand operations, and shorter construction timelines.
Greenfield sites can also be less expensive to develop than brownfield sites, former industrial or commercial sites that may require modifications to the existing structure and environmental impact.
When choosing a greenfield site instead of a brownfield site, it is essential to consider the surrounding land use, proximity to customers and logistics partners, and zoning regulations.
Agricultural land may be cheaper to purchase, but it may be more challenging to obtain the necessary permits for construction, and developing a utility system on time and within budget is easier said than done.
Advantages of Greenfield Sites
The land is less expensive in rural areas
Room for expansion
Shorter construction timelines (nothing to remove or rebuild)
Build from scratch (no pre-existing issues to address)
It is easier to comply with environmental standards
Disadvantages of Greenfield Sites
Installation of infrastructures such as sewer, water, and electricity
Uneven land and poor ground condition can lead to extra costs
It might be further away from your customer base, driving up transportation costs
Most are located further from the city, which means finding labor can be a challenge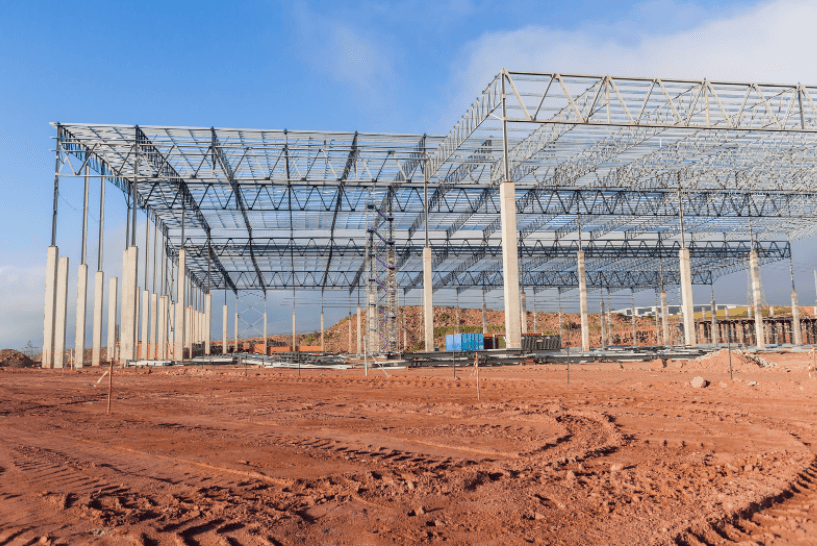 How do you go About Developing a Greenfield Site?
Developing a greenfield site can be complex, especially for commercial projects. However, the steps below will be for manufacturing plants and industrial projects.
In addition to dealing with undeveloped areas, there are also some other factors to determine, such as material flow, sourcing of materials, transportation routes, and maintenance.
1. Conduct a Feasibility Study
One of the first steps is to conduct a feasibility study on the property. This will help to identify any potential issues.
The common issues to look for when surveying a site are contamination, ground stability, and infrastructure connection points that provide access to roads, major highways, airports, and railways while avoiding urban sprawl.
If any of these items fall short of building codes, stop the project and save your investment for a different piece of land.
2. Create a Value Stream Map and Standard Operating Procedures
Gather a baseline of your current state and design the perfect future state for your operation. We suggest you create a value stream map by starting at the point of origin and creating a plan to deliver your goods to the customer in the most efficient and lean way possible.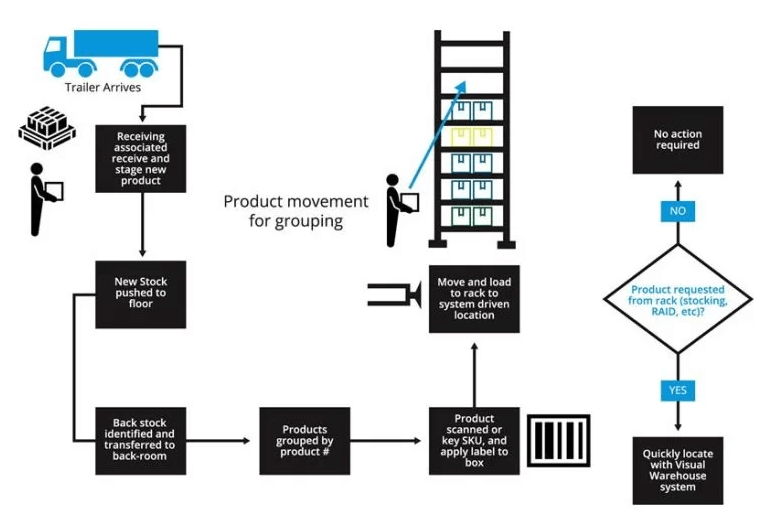 When designing your ideal state for operations, carefully consider staff selection, materials and waste, transportation and logistics, and the daily work experience at the new greenfield sites facility.
3. Determine your Timeline and Buffer for Delays
Purchasing and receiving the conveyor, pallet racks, fulfillment stations, and other material handling systems is not as simple as an Amazon order. And unfortunately, the delays in procurement can lead to more extended development and installation times.
Thus, planning ahead based on lead times and having a clear plan for your warehouse design and build process will be crucial to saving a significant amount of time and money.
4. Obtain the Necessary Approvals from Local and State Authorities
Placement for something as simple as dumpsters could violate the local ordinances, so you'll want to get your specifications in order. This can be a time-consuming process, so it is important to allow ample time. Each municipality, county, and the state has its standards and several inspections for manufacturing buildings and other commercial projects, so check your area. Below is a general list of approvals you will need to gather:
Construction Permit: You will need this to get any insurance for your project.
Local Building Permit: This includes the site design, parking, lighting, signage, erosion control, drainage, and a business plan. Please check your city's checklist for the information required to apply for planning approval.
Commercial Mechanical, Plumbing, and Electrical Permits: These specialty trade permits are associated with any new construction, additions, alterations, accessory structures, or the replacement of existing systems. If the work is not associated with work included in your building permit, then an independent plan may be required.
Fire Suppression and Detection Permit: This is required to identify your sprinkler system or alternative fire suppression system as a safety feature.
Make sure you look to see what your state requires. Permitting may also differ if you are building on new or brownfield land, so double-check all building and zoning requirements.
5. Start the Construction
During construction, it is crucial to protect the environment, such as using recycled materials and minimizing waste.
You will want to understand tax requirements, insurance policies, financing, suppliers, and staffing needs so that when your company is ready to open, you are fully prepared.
In most cases, spending the extra money to hire a project manager will streamline the process and help avoid sunk costs.
6. Obtain a Certificate of Occupancy
Once the project is complete, the final step is to obtain a certificate of occupancy from the local authorities.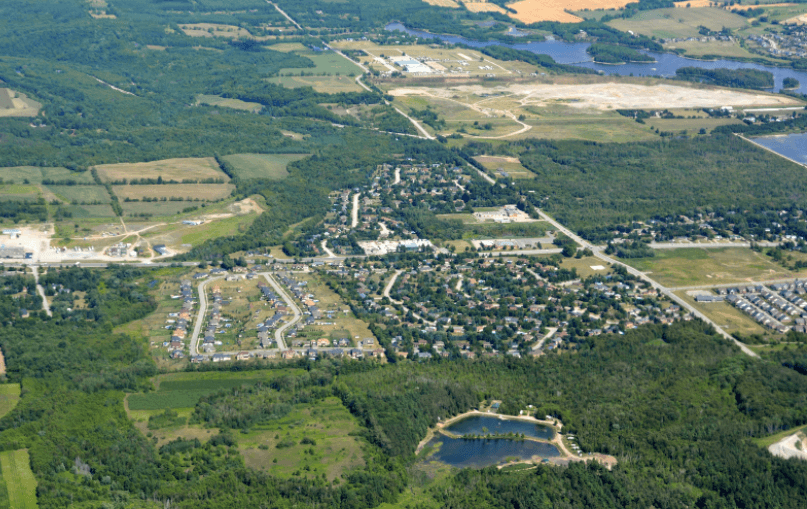 What are the Risks Associated with Developing a Greenfield Site?
Many greenfield sites are associated with a high degree of risk. This is because they are often located in areas of high environmental stress, such as near major fault lines or on steep slopes.
In addition, greenfield sites often have minimal existing infrastructure. While this is great for design flexibility, it also makes them challenging to develop and maintain.
As a result, developers must carefully consider the risks associated with developing on greenfield land before proceeding, while considering alternative options such as brownfield and retrofit projects.
Conclusion
When choosing between greenfield and brownfield sites, there are many factors. The most important considerations are cost, ease of development, and the desired use of the finished facility in both the present and the future.
Greenfield sites offer the advantage of starting from scratch, but they also come with a high degree of risk. Brownfield sites may be less expensive and easier to develop, but they may not offer the same level of customization.
If you need help, our team of consultants provides site selection services to help you find a pleasant environment for setting up your company. Contact us today!